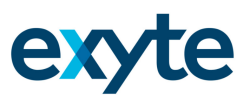 Talent Acquisition Partner - EXYTE
Maynooth, Kildare
Talent Acquisition Partner
Introduction
We are at the start of a fantastic journey with the Talent Acquisition function here at Exyte. The EMEA TA team is in its infancy (formed towards the end of 2018) which means we have a lot to create, develop, and deliver to the business!
If you are a seasoned TA expert looking to continue excelling at what you do best, but also be involved in the transformation and design of recruitment processes, procedures and EMEA wide projects then this role could give you an excellent blend of both.
Duties & Responsibilities
Most importantly, your role will be responsible for the day-to-day delivery of recruitment activities for the Northern Europe business.
This will include:
Managing the end to end fulfilment of requisitions to the business including: attraction, screening, interviewing and offer;
Liaising with 3rd party providers in the event of internal attraction methods being exhausted;
Holding weekly catch ups with project teams and hiring managers to ensure all recruitment is being progressed efficiently and any issues are being resolved quickly;
Wherever possible chairing on interviews and ensuring a relentless commitment to hiring the very best talent for the business;
Ensuring a compliant recruitment process through our ATS and maintaining accurate records of recruitment MI e.g. cost per hire, hire source, etc.
Supporting your wider team on recruitment when necessary (e.g. project mobilisation)
The person
A TA Partner here at Exyte will:

Be seen as the expert in talent acquisition – managers will know who you are and trust in your ability to deliver;
Develop exceptional relationships with their stakeholders and be a trusted advisor and a key partner and voice during candidate selection;
Be an ambassador of our brand, you will represent the very best of what Exyte stands for in the market place and provide a seamless and enjoyable candidate experience;
Be knowledgeable about the business, the teams they recruit for what 'talent' means to Exyte.
The successful candidate will:
Be a seasoned recruitment expert and be able to work a portfolio of vacancies with little support from the TA Manager;
Possess excellent interview skills and have evidenced significant experience in both screening and panel interviewing with managers;
Have experience in recruiting for construction and/or engineering firms;
Ideally be experienced with agency and in house recruitment roles;
Have worked on TA projects like: workforce planning; branding; assessment and selection
Attractive salaries, supportive environments and excellent benefits allow for growth and career development with Exyte Group.
Exyte Group is an Equal Employment Opportunity Employer. The Exyte Group provides equal employment opportunities to all qualified applicants without regard to race, sex, sexual orientation, gender identity, national origin, color, age, religion, protected veteran or disability status, or genetic information.