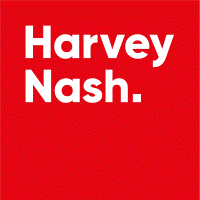 Technical Account Manager - Harvey Nash Ireland
Dublin, Dublin
Key Responsibilities:
Lead cross-functional response to high priority, high visibility, complex critical incidents to minimise impact and disruption to customers
Orchestrate Support, Engineering and Professional Services efforts to achieve an outcome for customers
Lead post incident reviews and root cause analysis to drive continual improvement
Manage and prioritise multiple escalations occurring at once
Actively communicate both internally and externally on the progress of the incidents
Influence positive customer outcomes by coordinating and program managing resolution pathways via a cross functional team
Rapidly mobilize cross-functional teams
Work directly with customers as an escalation point to provide reassurance
Develop close partnerships and collaborate to build good working relationships across all functions and alignment across the business
Act as the single point of contact for any confirmed or potential Critical Incidents and ensure interested parties are alerted
Technical Skills:
Good understanding of Windows and Linux Operating Systems Administration
Strong knowledge of TCP/IP, DNS, HTTP, Active Directory, IIS and other web and network technologies.
Understanding of Database technologies including basic knowledge of SQL language
Required:
5+ years' experience working in a Technical Support environment, handling complex issues
Bachelor's degree in Computer Science, Computer Engineering or similar discipline is a plus
Previous Program/Project Management experience within the software industry is a plus
Ability to communicate clearly and effectively both verbally and in writing with customers and internal teams
Leadership skills to inspire a team across multiple locations that are outside your direct chain of command.
Demonstrated Customer focus and empathy
Ability to join the 24x7 roster
Strong analytical, problem solving and troubleshooting skills
Ability to maintain self-control and objectivity while defusing stressful customer situations.
Strong commitment to Customer Success
Small amount of travel may be required to customer sites or for training purposes (up to 10%)
Benefits
Opportunity to work with clients and colleagues on a global scale
Buddy system for all new starters
Collaborative working environment
Extensive training programmes, classroom and online
Opportunity to work on a cutting-edge Fintech Product, using the latest of tools and technologies
Defined training and role tracking to allow you see and assess your own career development and progress
Active sports and social club

If you are interested in apply then please respond to this advert with your most recent CV or for more information contact David Kelly at Harvey Nash.