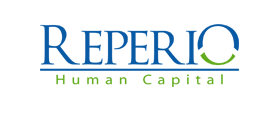 Technical Architect - Reperio Human Capital Ltd
Dublin City Centre, Dublin

Technical Architect

Dublin City Centre

€ Negotiable



Stack

Java; Spring Boot; Docker; Kubernetes; AWS

My client in Dublin City Centre are now experiencing rapid expansion on their small team, one of the roles we're working on is a a Technical Architect… we need a strong technical leader with an extensive background in the Java stack to guide and mentor a team of developers, design roadmaps, promote best practices, liaise with stakeholders (external and internal) etc. The company are viewing this hire as someone who will step into a more senior role, possibly CTO level. We want someone with ambition, creativity and a real passion for technology.



Criteria:

An experienced Software Architect.
Extensive previous experience within the Java stack.
Experience in roadmap and solution design.
Ability to plan and implement delivery.
Passionate about technology
Excellent leadership qualities and a proven track record in successfully leading technical teams.

If you're interested in discussing in more detail don't hesitate to get in touch with Craig McConkey at Reperio or simply hit apply. We value confidentiality and your details will not be shared with any employers without your permission.



Relevant to: Architect, Developer, Java Software Architect, Software Architect, Software Development, Team Lead, Technical Lead, Software Engineering, Technical Architect, Architecture, Solutions Architect

Reperio Human Capital acts as an Employment Agency and an Employment Business.

90,000 - 100,000 per year