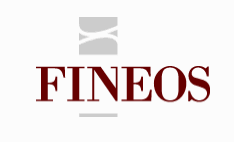 Technical Consultant - Java - Fineos Corporation
Dublin, Dublin
The Technical Consultant role is a senior position within the FINEOS professional services department. The successful candidate will be provided with the opportunity to create some of the insurance industry's leading enterprise solutions - award-winning technological innovations acclaimed by our customers globally.

FINEOS projects require highly motivated individuals who thrive in a technically challenging landscape. This is not a pure "Consulting" role - it requires leadership, an aptitude for considering the bigger picture, the knowledge to consider all options, the innovation to select the best solution, and the determination to take the solution to completion, while maintain a focus on delivering quality and value to the customer.

Within the FINEOS professional services team every day revolves around the customer and their direct experience with our consultants. This requires the successful candidate to spend the majority of their time during the implementation, onsite with the client enhancing the customers experience touch points through collaborative moments of truth focusing not only on tangible deliverables but also the intangible experiences.

FINEOS pursue a programme of continuous improvement and the ideal candidate will be expected to provide input into the FINEOS services innovation strategy to constantly improve the total experience for our customers. FINEOS consultants find such engagements highly rewarding with a great sense of achievement when our clients realize the value of their implementation.

The successful candidate will spend their initial months partaking in the FINEOS new employee orientation programme which consists of project and product familiarization as well as FINEOS culture and policies.

Above all the Technical Consultant must be a proven leader with the ability to instill confidence within the wider FINEOS implementation team and the customer.


Key Role Activities
• Conducting requirements elicitation, analyses and design, and carrying through to the handover of major custom components to the FINEOS Product Implementation and Product Engineering divisions
• Oversee the selection of the appropriate technologies (languages, middleware, etc.) for the solution
• Leading a team of 2 -5 technical consultants during the lifetime of an implementation
• Managing the development of proof of concepts around solution components
• Compile and review estimates around all technical aspects of a solution
• Ensure all aspects of good design and construction are delivered, including:
o Performance, scalability and security
o Modularity, interoperability and upgradability
• Work with peers within the client organization to ensure a successful delivery
• Work closely with the Lead Business Consultant to plan and track requirements handover
• Provide detailed planning and tracking information to project management
• Work closely with Solution Architects for direction and compliance
• Identify and capture areas for improvement/innovation for subsequent technical consultancy service transformation
• Deploy FINEOS solutions in house and onsite
• Troubleshoot FINEOS solutions onsite
• Identify and capture areas for improvement/innovation for subsequent consultancy service transformation
• Ability to travel

Required Skills & Experience
• Bachelor's or Master's degree in Computer Science, Management Information Systems, Engineering, Mathematics/ Statistics/ Sciences (or related) disciplines
• Proven leadership skills - within a virtual team environment
• Strong analysis, design & solutioning skills
• Proven excellent planning and tracking skills from project inception to transition
• Excellent documentation skills
• Strong negotiation and scope management skills
• Proven complex technical problem solving skills
• Proven project management skills
• Expert knowledge of specific technologies:
o Java, including J2EE technologies such as JSP, JMS, JNDI
o Knowledge of Cloud Architecture (specifically with AWS and Azure)
o Application servers: JBOSS, Websphere, Weblogic, Tomcat
o Databases: DB2, Oracle, SQL Server
o Development Tools: Apache Ant, Maven, Junit, Eclipse, Groovy, Subversion
• Experience using middleware and integration technologies such as SOAP (over HTTP/JMS), WebsphereMQ, SOA, AquaLogic (Oracle Service Bus)
• Willingness to take ownership of significant elements of an overall solution
• Experience of working remotely in a vendor environment on client sites
• Strong communication skills and proven ability to deliver without direct supervision
• Experience working within the insurance sector a distinct advantage