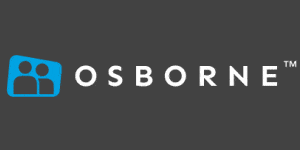 Technical Engineering Recruitment Consultant - Osborne
Cork, Cork
Osborne has arrived in Cork- NRF Award winning, ranked and certified Great Place To Work. We have 6 offices between Ireland & Canada.
We are delighted to have arrived in Cork & would like to hire an Experienced Recruitment Consultant with a proven track record in the Technical Engineering sector.
Osborne purpose every day "Right person, Right role, No Compromise", that is not a tag line but a true reflection of how we work and our purpose. We are a high trust environment, our culture is one of Honesty, Professionalism, High quality, Collaboration, Care, Accountability, Open honest communication.
Our Remuneration packages include
Salary: Negotiable based on experience
Flexible benefits package (You chose the option to meet your needs)
Mobile phone
Quarterly Uniform allowance
Your Birthday off!
Flexible working arrangements.
21 days annual leave that increase by one day for each year of service
Canteen facilities
We offer great career development opportunities paced at individual's capability and success levels. We on an amazing journey, which opens up career opportunities for all Osbornites.
Engage in our 'Love to Learn' programme for professional qualifications such as MBA, Degree, Diploma, Certificates.
Opportunities to participate and/or lead internal projects.
Employee wellness programmes
A healthy work life balance
Monthly & Quarterly competitions with great prizes.
100% Club
Quarterly company nights out / away.
Annual company weekend away
Key Requirements:
Min of 3 years' experience in Technical Engineering Recruitment either contract or permanent roles.
A proven track record in achievement of excellent Recruitment Solutions & passionate about the Recruitment Industry
Excellent follow up skills, with a strong sense of urgency and Client focus.
Strong relationship management skills, partnering with clients to really understand their business & culture.
Interested in the challenge of being part of a start-up team
Fully authorised to work in ROI.
For more information please apply through the link provided for the attention of Ayesha Thompson
For more information on all of our current jobs visit www.osborne.ie