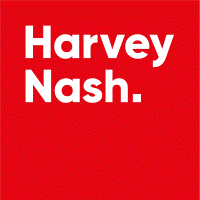 Technical .NET Lead Developer ( Swords) - Harvey Nash Ireland
Swords, Dublin

Looking for an experienced lead developer that will be part of the product team that builds the latest eCommerce suits and products.

This role will involve working with Microsoft Azure, .NET, .Net Core, Web API, Entity Framework and SQL Server, agile, continuous integration, continuous deployment, DDD, TDD, unit testing and integration testing. Therefore you should have great knowledge and interest in working with about tech stack.

Responsibilities:

Manage a scrum team of dozen software engineers, working on a continuous improvement and growth mindset.
Provide hands-on code reviews, mentorship and regular feedback
Ensure that the teams' technical roadmap is aligned with the product strategy and that the team is shipping architecturally sound software at a regular cadence.
Work closely with peers in Architecture, Production Engineering and QA.
Working closely with client's technical teams on projects
Guide a team on best practices( DDD & TDD)

Experience:

Strong and extensive experience in software development and several years of managing team
Technical knowledge with a history of solving complex problems
Strong understanding of distributed systems
Knowledge of development stack: C#, WebApi, ASP.NET, .NET Core, Entity Framework, SQL Server Dependency Injection, Microservices, Restful architecture.
Experience in the Azure stack or other clouds: App Insights, Cosmos, Service Fabric, REDIS, etc..
Proficient in Test Driven Development working within an Agile SCRUM team.
DDD experience an advantage
Intellectual curiosity, learning agility, and enthusiasm for tackling tough problems.
Great communication skills with the ability to communicate ideas.
Work in a fast-paced eCommerce business.( Desirable)

Benefits:

Highly competitve salary with Share options
Healthcare allowance
Pension
Life Assurance
Income continuance
Tax Saver
Bike to Work
Employee discounts
Employee Assistance Programme (EAP)
Volunteering/Charity matching
Social committee
Tuition Assistance Policy
Support for professional qualifications
Ongoing training in your role
Free parking
Office canteen/Onsite restaurant
Office slide :)and much more!

If you feel you match the above then please apply below for immediate interviews.

Please give me a call for more information. 01674 1411 Marko Soldo

NOTE: You must be an EU resident or have a valid STAMP 4 or Spousal visato qualify for this role. Given the tight internal business deadline on this project and the timescales involved in processing work card/permit applications, regrettably, we will not be offering work permit sponsorship for this role.

Job Types: Full-time, Permanent