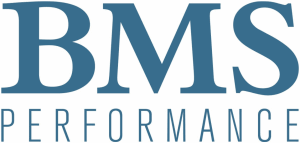 Technical Sales Engineer - BMS
Dublin, Dublin

THE COMPANY:

Global market leader in the HVAC industry
Manufacture their own products, including commercial AHUs/chillers/ventilation systems/refrigeration systems
Multi-million turnover
Huge earning potential
Career progression
The Role:
Selling the full range of HVAC solutions including AHU's, chillers, refrigeration systems
Offering bespoke solutions for the customer
You will interact with a variety of decision makers, including Engineering managers and procurement
You will inherit an existing base of clients but will also be tasked with new business acquisition
An extensive training programme awaits the new Technical Sales Engineer here.
Territory is flexible for the right candidate
THE PERSON:
Experience selling HVAC products is highly desirable, including but not limited to AHU's, commercial ventilation equipment, commercial refrigeration equipment etc
If you are not coming from the HVAC industry, experience selling high-value equipment into the Medical/Pharma/F&B/Manufacturing industries is essential
Although an Engineering qualification is desirable, it is not a prerequisite
Industry experience is a must have!
To be successful in the role you will be a reliable, hardworking, strong commercial acumen and technical aptitude, driven
THE PACKAGE:
€40-60K Base Salary DOE
OTE: €10K+
Fully Expensed Company Car
Laptop, Mobile, 21 Days Holidays, Pension

LOCATION: Open



BMS Performance specialises in recruiting sales professionals, nationally. We recruit within the Industrial, Construction, IT, Engineering, Corporate and FMCG markets.

Our roles include Merchandisers, Account Managers, Business Development Managers, National Account Managers through to Directors and Senior Management.

We have many other roles available so feel free to contact us to discuss how we can help you!

Call Becca now to discuss or to arrange an interview!!!

40,000 - 60,000 per year
car, mobile, laptop, pension