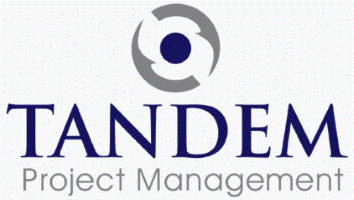 Technical Services Specialist - Tandem Project Management
Athlone, Westmeath
Summary:
Out client, a global biologics company based in Athlone is looking for a Technical Services Senior Specialist who will have the responsibility for leading the technical transfer of a clinical biologics drug substance transfer to the Athlone manufacturing facility. The facility will utilize single use systems for upstream cell culture processing, and a combination of single use and traditional stainless steel systems for downstream purification processing. The position is accountable for timely completion of technical transfer related milestones, with particular emphasis on new product introduction, Technology Transfer, supporting start-up studies, building process data packs and performing process monitoring, study protocol generation, execution and report writing.

Responsibilities:
Technical services project lead for the technical transfer of a clinical drug substance, reporting directly to the Senior tech services manger for clinical tech services.
Provide significant technical expertise to support all aspects of the mammalian bulk drug substance cell culture and purification manufacturing at the Athlone biologics Facility.
Process SME to support commissioning, automation and manufacturing operation teams.
Support technology transfers of new products into the Athlone Facility.
Lead troubleshooting efforts and deviation investigations in conjunction with internal partners (Process Development, Manufacturing, and Quality etc.).
SME for introduction of single use systems and assessment of their use in terms of extractables, leachables.
To author and review process supporting documentation, process descriptions, gap assessments, technical protocols and reports, process validation documentation, strategy documents.
To support the introduction of new raw materials and consumables through the generation of materials lists, Bills of Material updates, material specifications.
To work closely with colleagues in Quality, Supply Chain and Manufacturing Operations to ensure availability and release of materials to meet technology transfer and routine manufacturing timelines.
Technical review of change controls for impact to product quality, safety and efficacy.
Provide on-floor technical support and troubleshooting.
Partner with Operations to support protocol completion, execution and sample reconciliation.
To generate documentation reports for technical studies
Lead any key process changes using change control management system as required.
Adherence to highest standards for Compliance (Quality and Safety), implement corporate standards and liaise effectively with global groups and provide technical support during audits.
Ensure compliance with site EHS policy, cGMP and other business regulations.

Qualifications & Experience:
Minimum B.Sc. degree in Scientific (Biochemistry, Biology, Chemistry) or Engineering (Chemical, Mechanical) related field.
3 - 6 Years of experience.
Experience in technical services support in the manufacture of mammalian drug substance cell culture and purification and/or process development and/or manufacturing support.
Experienced in relevant unit operations including vial thaw and scale up, seed train and production bioreactors, harvest, chromatography, UF/DF, viral filtration and inactivation, final formulation and media and buffer preparations.
Comprehensive understanding of cGMP requirements for clinical and commercial biopharmaceutical manufacturing and the ability to implement best practices.
Experience of technology transfers and implementing new clinical and commercial biopharmaceutical manufacturing processes, specifically in the manufacture of mammalian bulk drug substance operations.
Prior experience of single use systems (bioreactors, single use mixers) would be an advantage.