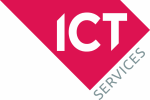 Technical Specialist - TOTAL ICT SERVICES LIMITED
Dublin, Dublin
ICT Services is an IT field services, roll-out and support services group.
Our 100-strong team provides an all-Ireland service from nine offices and parts hubs and are partnered with the largest and most innovative developers and IT manufacturers in the world.
The groups HQ is based in Dublin, with a subsidiary in Northern Ireland.
ICT Services deliver best in class IT solutions to customers, including the biggest names in the business all over Ireland. Supported by a network of engineers, an expert back office team and a meticulous attention to detail, the result is a first-class service, a rapid response to requests and round the clock dependability. This is a cutting edge organisation and an ideal place for innovative and energetic people who want to progress in their careers. You will have the opportunity to develop your career from both a technical and commercial perspective while working in a dynamic team environment.
Working at our HQ, this is an excellent opportunity for a flexible individual who is a self-starter with the ability to be productive under pressure. This is a fast-paced and rapidly changing business environment which requires an individual with an energetic and enthusiastic approach, along with maturity, self-confidence and self-motivation.
The successful candidate will be responsible for the management, deployment and support of variety of different technologies and services for the organization. The individual will work closely with current Infrastructure teams to ensure that best of breed solutions are designed, implemented, monitored and maintained.
Main Duties and Responsibilities:
Provision of support, primarily remotely but may be required at times to work at customer premises working with computer users to resolve problems and answer questions on a variety of hardware components and software programs.
Manages, implements and maintains company-wide Data Center technology
Assists the network team with day to day LAN and Wan administration and monitoring
Liaises with 3rd Party Vendor support on Hardware and Software Issues
Monitors and proactively resolves issues in the Server estate
Deploys, maintains and operates server virtualization, including, but not limited to Vmware & Microsoft
Day to day administration of all Office 365 products
Shares responsibility for backup operations and monitoring
Will be part of a team who will be designing and implementing hardware and software solutions for both internals business units and external customers.
Provides the IT team with technical support
In addition to the above duties and responsibilities the post holder must be prepared to undertake such additional duties which may result from changing circumstances, but which may not of necessity change the general character or level of responsibility to the post.
Education and Qualifications: One or more of the following;
Certification or Degree in relevant discipline or equivalent industry experience
CompTIA, VMware, Linux, and Microsoft certification an advantage
Experience and Knowledge:
Liaises with 3rd Party Vendor support on Hardware and Software Issues
Windows Server technologies (Active Directory Group Policies, Remote Desktop Services, IIS, Certificate Services etc).
An understanding of Datacentre virtualisation technologies (VMware ESXi, Hyper-V, SAN technologies, Converged Infrastructure etc).
An understanding of network technologies (TCP/IP, VPN, DHCP/DNS, Firewall etc).
Supporting and Maintaining SonicWall Firewalls
Basic PowerShell & scripting
Shares responsibility for backup operations and monitoring of customer sites
Experience with Office 365 including administration, management and implementation
Proven track record working in a fast-paced support environment whilst managing multiple tasks at the same time
Excellent customer Service
Excellent customer service skills
Excellent verbal and written communication skills
Strong problem-solving skills, Able to work on own initiative to develop and enhance our Server infrastructure
Backup administration experience
Experience with managing and working with Network Monitoring products