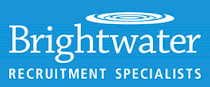 Technical Writer - 12 month contract - BRIGHTWATER SELECTION (CORK) LIMITED
Cork, Cork
Having invested in new manufacturing technologies and gained a significant footprint in new global markets, this indigenous Irish Company is looking to recruit a Technical Writer for a 12 Month Contractfor a position located at the main manufacturing facility in North Cork.  
Reporting to the Group Validation Coordinator the Contract Technical Writer will be responsible for determining the validation requirements of process, equipment and / orsoftware and developing the appropriate protocols and procedures in conjunction with and in support of the Validation Stream of the applicable project.
Responsibilities
˗       Working with the relevant facility engineering, technical, operations and quality personnel, determine the keyfunctional and operational requirements for processes, equipment, software and document relevant validation documentation, checklists, SOP's and work instructions.
˗       Review completed protocols and checklists for any GDP /GMP issues and accuracy of data record and action as necessary.
˗       Agreeing any deviations, fault reports or exceptionsand develop the required rationales / justifications
˗       Assist the Group Validation Coordinator with the development of the required validation reports.
Requirements
˗       Good written& verbal communicationskills.
˗       Attention to detail
˗       Ability to articulate / document therequirements
˗       Excellent time management
˗       3rd Level Degree
This is an exciting career opportunity for a candidate with the drive and ambition to make a marked contribution to an evolving site. All interested applicants, who feel they have the required people management and technical competence for this role, should apply in writing with current CV to Andrew Rowley via the link below.
€38,000.00 - €40,000.00 per year