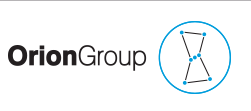 Technical Writer - Orion Group
Dublin South, Dublin

Hello all. I am currently seeking a Technical Writer for an initial 12-month contract with our client in the South of Dublin. Please contact me at

David.Walsh@orioneng.com

for more details



Technical Writer



Description: Develop, review and update engineering, manufacturing, & inspection Standard Operating Procedures.

Primarily responsible for Technical Writer activities, which may include any/all of the following:

Liaise with Manufacturing/Inspection/Engineering regarding documentation changes in an effective and timely manner
Develop protocols for execution in Manufacturing & Inspection in support of change controls, non-conformances & troubleshooting investigations with support from relevant SMEs
Involvement in projects as part of continuous process improvement and / or troubleshooting
Ownership of change controls for Manufacturing/Inspection/Engineering
Issuance and updates of paper batch records in line with production schedule
Liaise with Quality Assurance to ensure that GMP standards are maintained in line with current OS
Support production support team in reducing document turnaround times
Use specified software packages and standard procedures, responsible for compiling and maintaining all relevant documentation including SOPs
Provide technical and clerical support to the manufacturing, inspection & engineering teams in the preparation of documentation, collation of data and tracking of SOPs
Ownership of Level 1 non-conformances

Basic Qualifications:

Educated to degree level or equivalent
Significant experience in Chemistry/Microbiology/Engineering/Validation gained within a biotech, pharma or health care organisation
---

Our role in supporting diversity and inclusion
As an international workforce business, we are committed to sourcing personnel that reflects the diversity and values of our client base but also that of Orion Group. We welcome the wide range of experiences and viewpoints that potential workers bring to our business and our clients, including those based on nationality, gender, culture, educational and professional backgrounds, race, ethnicity, sexual orientation, gender identity and expression, disability, and age differences, job classification and religion. In our inclusive workplace, regardless of your employment status as staff or contract, everyone is assured the right of equitable, fair and respectful treatment.