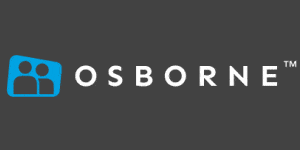 Telecom Rigger - Osborne
Dublin, Dublin
We are currently recruiting for a Telecom Rigger & a PICW Rigger for a client specialising in providing solutions and resources to the power systems and telecommunications industry to be based in County Dublin.
This is a great career opportunity for a Telecommunications Engineer/technician to progress to the next level. You will be responsible to build and upgrade telecommunication sites accordingly to the customer requirements. The PICW Rigger will be leading a team of rigging crew to complete the builds within the aggregable deadline and adhering to the H&S requirements.
Requirements:
 
Minimum of 2 years' working experience.
Familiarity with working on Three, Vodaphone and Eir networks.
Sound knowledge of tower erection, transmission & antenna line systems on rooftops, tower and similar structures.
Comfortable with working at heights.
Clean driving licence
Willingness to travel for extended periods of time when required.
Candidate must hold current fall arrest and high angel rescue certifications.
Desirable Certifications:
Rooftop accreditation
Working at heights
Tower rescue
Garda Clearance
ESB inducted
Responsibilities:
Installs various antenna and transmission lines along with auxiliary equipment on communication structures.
Identifies and selects, cables, ropes, blocks and tackle by weight and size of load to be moved.
Conducts inventory inspections and sorts received materials on site.
Installs various antenna mounts.
Performs plumb and tension guyed structures.
Installs various antenna and transmission line systems on towers, roof tops and other structures which include the following activities:
Assembling and installation of various types of antennas
Running all transmission lines up the tower
Installing connectors on transmission lines along with hoisting grips, hangers and ground kits.
Adjusting antennas on tower with the correct azimuth and tilts.
Performing microwave antenna alignment
Installs various ancillary items including:
Wave-guide bridge for transmission lines
Ice guards on tower to protect dishes
Anti-climbs and fall arrest systems
Lighting systems
Grounding systems
Gives direction to Crane Operators engaged in hoisting and moving loads, to ensure the safety of others and material handled.
Follows all company and customer safety policies and procedures, and ensures others adhere to the same.
Trains Junior Staff
Complete Sweep and PIM testing of feeders.
Uploading of handover documentation in a timely manner
For more information please apply to shaqira.hanim@osborne.ie or through the link provided for the attention of Shaqira or call Osborne on 041 98 65058, and Shaqira will be in touch with you if suitable.
For more information on all of our current jobs visit www.osborne.ie