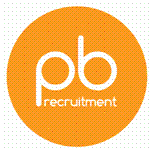 Telecoms Support Engineer (Castletroy, Limerick IRELAND). - PBRecruitment Ltd
Limerick, Limerick
Telecoms Support Engineer (Limerick)
Our client is a dynamic USA tech company who are growing rapidly. They are now hiring for the position of Telecoms Support Engineer. This is a permanent role in their offices in Castletroy in Limerick. This hours of this position are from 7am in the morning to 4pm in the afternoon, Mondays - Fridays.
In this position you will be providing customers with second-line technical assistance to customers for LTE mobility products. This is a highly-visible, high-impact position, key in maintaining highest levels of customer satisfaction. You will be responsible for determining root cause for customer issues, entering clear and concise case notes and other data in a web-based ticketing system (Salesforce.com), resolving technical problems over the telephone and via email, configuring customer systems and replicating customer problems in a lab environment. You will also be updating technical documentation and training and mentoring more junior staff.
Candidate profile:
Educated to degree level in a relevant subject area, you have good teamwork and interpersonal skills and a passion learning new technology.
You have excellent communication skills (oral and written) and you have a good ability to understand and prioritize technical problems. You have the ability to work with software engineering teams resolve customer hardware and software issues.
You have 2+ years' of telecoms systems support, providing tier-2/tier-3 support or escalation experience in a telecom/networking products environment. You are confident of your skills in IP computer networking (i.e. you have the ability to configure and/or replicate customer problems) and you have a knowledge of radio standards (GSM, WCDMA, CDMA and LTE).
Desirable, but not required skills,would include:
Linux systems administration experience.
Familiar with radio instruments such as spectrum analyzer, network analyzer, signal generator, etc.
Able to run scripts in UNIX
(NB - EC passport or current Irish Stamp 4 work authorisation required)
If you would like to find out more about this career opportunity, please feel free to contact me, Philip Brady, MD, in the strictest of confidence, by email at Philip@pbrecruitment.ie , or phone: + 353 61 450 679, or mobile + 353 86 243 0763.
You can also contact me via linkedin or twitter as follows:
Linkedin: http://ie.linkedin.com/in/philipbradyitrecruiter
Twitter: http://twitter.com/philipwitter
Thank you!

Attractive base salary + full employee benefits on offer