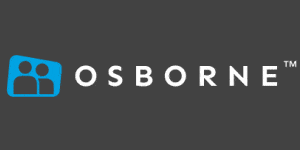 Temp Team - Osborne
Dublin 15, Dublin
Administrators, PA's, Receptionists, Medical Clerical Staff, Customer Support & Sales Support..
If you are currently unemployed with Administration experience then I WANT YOU ON MY TEAM.
Today I am looking for new recruits for our Temp Team here in D15 & am asking you to get in touch, join our team & be part of our story!
You may be out of work due to redundancy, career break, coming to the end of a contract or coming home from travels and need to further your skills. Why not consider temporary work in the below categories. Osborne offer candidates the ability to further their experience but also to get back into the workplace and gain confidence working in temporary assignments.
Reception,
Administration,
Sales support
Customer Support
Medical Clerical
PA
Locations for temporary assignments can vary from North Dublin, Dublin West, Southbound of the M50, Meath and surrounding areas.
Key Requirements:
6+ months admin experience is essential
Excellent Typing
Excellent MS Office Skills
Great communication skills with a professional and enthusiastic attitude.
Transport is essential due to locations
Must be flexible and fully available (daily, weekly assignments)
For Healthcare administrator positions – ALL Candidates MUST be garda vetted and hold a copy of their certificate
There are some great benefits to temping with Osborne.
You will gain some excellent experience with some of Dublin's most reputable companies.
Excellent hourly rates
Paid on a weekly basis.
NRF Winner for Best in Office & Secretarial
Keep your CV and skills active
Flexibility
Short and long term assignments
Temp of the Month competitions
Possibility of a temporary booking leading to permanency
Excellent Training and Upskilling opportunities.
To apply please submit your CV through the link provided for the attention of Osborne
Osborne is the proud winner of 'Agency of the Year (<30 staff)' and 'Best in Practice – Office & Secretarial' at the 2015 National Recruitment Awards.
To apply please submit your CV through the link provided for the attention of Karen O'Rourke
If you are interested in finding out more about the above role and would like to be considered other suitable roles that we may have available for your skill set - please attach your CV via the link provided