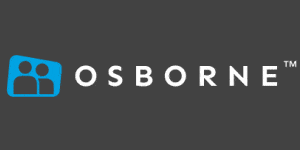 Temporary Accountancy & Finance - Osborne
Cork, Cork
At Osborne we have a number of new and exciting opportunities for temporary accountancy and finance staff.
We are seeking temporary experienced Accounting and Finance workers in the following areas:
FQ Accountants and PQ Accountants
Account Technicians
Accounts Assistants
Bookkeepers
Payroll Executives
Finance Administrators
All interested candidates should apply through the link provided for the attention of Meaghann Murphy at Osborne Recruitment or call on 021 2427234 for more information. Please submit your CV in WORD format only.
It is every individual's responsibility to read and fully understand Osborne's privacy policy. https://www.osborne.ie/privacy-policy/&nbsp ;and Osborne's position on GDPR & Data Legislation. Should you require any clarification on the above please contact the GDPR Team.