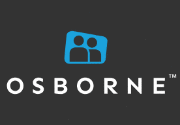 Temporary Executive Assistant/ PA to Management Team - Osborne
Dublin, Dublin
We are currently looking for a temporary senior personal assistant for a project that will run for at least 2 months.
We are looking for an experienced Executive assistant who has strong administration experience and who has worked with a senior management team.
This position is based in a deadline driven busy office, you would be working in a fast-paced team and it will suit someone who enjoys working in this type of environment.
We are looking for someone who can start immediately and the temporary assignment will last for approximately 2 / 3 months.
Daily duties include:
Provide a comprehensive secretarial and administration service to the senior management team
Develop, maintain and review administration and reporting to achieve maximum efficiency.
Maintain and organise the relevant diaries, filing system and all other relevant areas as necessary.
Plan and organise internal and external meetings as directed.
Co-ordinate travel arrangements and itineraries as required.
Prepare documents, presentations, reports and other communication material as required.
Requirements:
4 years Senior Administrative / EA experience at Senior Management and Executive level
Business or related third level qualification
Strong office management skills
Understanding of corporate strategy
High level of confidentiality
Excellent oral and written communication skills
Strong project management skills
PC Skills - Microsoft Office including high proficiency in Word, Excel and Powerpoint
Salary :
Location:
Please send in your CV ASAP to Joanne.Murray@osborne.ie