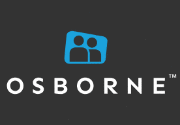 Temporary Receptionists/Administrators Required – Dublin City Centre - Osborne
Dublin, Dublin
Temporary Receptionists/Administrators Required – Dublin City Centre
Type of Role: Temporary
Location: Dublin City Centre
Minimum Years' Experience: 1+ years' Experience
Are you here on a working holiday visa? Someone looking to gain experience in an office environment?
We are looking for temporary Receptionists/Administrators to join the award-winning Osborne team on an immediate basis. This is a fantastic opportunity to gain experience in a variety of fields, work with welcoming and dynamic teams across a wide range of industries and pick up new skills.
We currently have a number of temporary jobs on both a short- and longer-term basis.
Salaries vary from €12p/h ++
Duties may include:
Meet & greet all visitors
Manage a switchboard
Working in a busy reception area
Data entry
Diary Management
Reporting
Key Requirements:
At least 1 years' experience in an office environment
Excellent Microsoft Office Skills
Great communication and organisation skills
For more information please apply through the link provided for the attention of Megan Murray or call Osborne Recruitment on 01 6384400
For more information on all of our current jobs visit www.osborne.ie