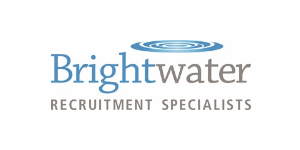 Tier II Application Support - Brightwater Recruitment Specialists
Cork, Cork
Our client is a global software firm with their European HQ based in Cork City. They are seeking candidates to provide Tier II support to aid business clients to identify and resolve issues in a software as a service (SaaS) environment.
Tier II Support is responsible for responding to incoming tickets, reviewing logs, reviewing
code, and writing SQL queries in order to identify and coordinate correction of application
deficiencies. Experienced Tier II Support candidates write code changes to correct
application bugs.
You will work on genuinely interesting products in a unique domain. There is extensive scope for career advancement.
Required Skills:
● 1-3 years' experience providing troubleshooting assistance to business end-users.
● Desire to be customer facing and serve the needs of clients, empathize with their
concerns, and bring issues to resolution.
● Ability to explain technical & complicated concepts to both technical and
non-technical parties.
● Excellent written communication skills in English.
● Excellent organizational skills and attention to detail, especially in the context of
prioritizing issues and ensuring proper categorization of helpdesk tickets.
● Ability to see the "big picture" of reported concerns, identify consequential effects of
changes, etc.
● Basic to Intermediate knowledge of SQL, PHP, and JavaScript.
● Experience with Git and/or other version control tools.
Ideal Candidates Have:
● Prior experience providing escalated technical support in a SaaS environment.
● Experience working with ticketing systems, ideally ZenDesk.
● Experience with Linux.
● Exposure to JavaScript and PHP frameworks such as AngularJS / Angular2+ /
Phalcon / Doctrine ORM or similar.
● Experience debugging UI & API issues.
€30,000.00 - €40,000.00 per year