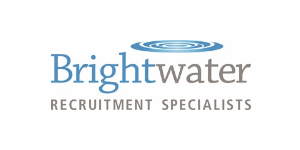 Trainee Recruitment Consultant - Brightwater Recruitment Specialists
Merrion Square, Dublin D02RY62
Trainee Recruitment Consultant
€25,000 - €35,000 + Commission
Are you ambitious and motivated by goal setting? Or maybe you are looking for a change of career and your strength is your people skills? Do you have good emotional intelligence and a natural ability to network?
About us:
Brightwater is one of the biggest, best and most respected brands in Ireland, and we have a team of over 100 exceptionally talented people who take great pride in what they do spread over, 3 offices in Dublin (Head Office) Cork and Belfast with sales in 2018 in excess of €18.3 million.
We are a consultative business, providing solutions to our customers for over 20 years.
Brightwater is not just a great place to work, it's a great place to grow. We are professional people that are motivated to succeed and provide you with all the tools you need to have a successful career. We like to constantly go beyond the expectations of the average salesperson, every day we improve the lives of our Clients, our Candidates and our Colleagues, because their success, means our success.


The Recruitment Consultant Job:
We have a strong belief in developing people from the ground up. We provide you with the best training. Our tech and business support means all you have to do, is what you're good at, use your natural people skills to attract the best candidates and clients to work with you.
You will have the opportunity to work with a variety of organisations from small indigenous companies to large international organisations through our expansive network of pre-existing clients.
Why move…. What's on Offer?
Permanent position with exciting career growth plans tailored to you and your aspirations within our structured development programmes.
Competitive basic salary.
Accelerated commission structure with complete transparency and uncapped.
Healthy work-life balance with a flexi start and finish time.
Access to world class suite of training (individual, group, off-site, on-site and online)
Regular social events – work hard and play hard.
You will be encouraged to go and meet potential clients and candidates in person rather than build relationships over the phone.
We pride ourselves on a social, collaborative environment that celebrates performance and supports employee well-being. Our wellness programme includes; daily onsite vitamins, fruit, breakfast, tea and coffee provided, your own personal nutritionist, discounted gym membership and discounted insurance policies.
What we look for in you:
A person that is tenacious and curious with a high emotional intelligence and someone that is commercially focused, competitive, a drive to succeed, while remaining empathetic and acts in the best interest of others.
Just curious, have some questions about the recruitment consultant job. Then call Emma Hannigan on 01 662 1000 for a 100% confidential conversation.
€25,000.00 - €35,000.00 per year
Plus Commission