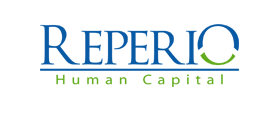 UI Designer - Reperio Human Capital Ltd
Dublin, Dublin

My client, an international company, are looking for an experienced UI designer to join their fantastic design team.

As the successful candidate you will have the following main responsibilities:

Design and prototyping of UI design for the company across a number of different platforms
To help develop and maintain an effective and consistent design system
Collaborate with managers and key stakeholders on the briefs supplied
Provide recommendations and be proactive with product managers.
Ensure administration of work load is up to date; maintain design schedule through project management software.
On top of this this there may be other design related tasks that you will be required to complete
JOB COMPETENCIES
Excellent skills and experience with design tools such as the Adobe Creative Suite.
Strong skills with regards to wireframing and prototyping
HTML and CSS skills is a plus but not essential.
Be efficient while maintaining creativity and quality.
Good communication skills and experience of working within a multidisciplinary team
Understand and follow briefs accurately.
Good time management skills are a must
Possess a strong digital design background and portfolio.
Ability to keep on top of latest UI design trends

The successful candidate will be a part of a design team that works on interesting projects and be rewarded for their work with a generous salary and benefits package.

If you are interested in the role and meet the criteria listed above then please get in touch with Callum Oakley at Reperio Human Capital

Reperio Human Capital Limited acts as an Employment Agency and an Employment Business.

€40,000.00 - €50,000.00 per year