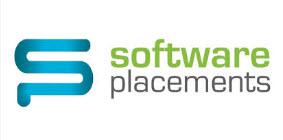 UI Developer - Software Placements
Dublin, Dublin
Overview:
JavaScript, UI, jQuery, Permanent, €60k, 4+ years, Dublin city centre.
Detailed Description:
The client:
Our client is a global leader in financial trading, based in Dublin city centre, who are currently looking for a JavaScript developer.
Role:
Reporting to the CTO, you will be a key member of the engineering team, who will be responsible for the complete lifecycle of the software application – design, develop, test, etc.
You have previously developed and tested web applications and have experience working with JavaScript frameworks and libraries, notably jQuery, HTML & CSS.
Duties and Responsibilities:
Quality, maintainability, performance and security of code.
Working in a multidisciplinary development team
Working as part of a Scrum/Agile team.
Mentoring and advising developers on the engineering team.
Experience:
Strong JavaScript knowledge. jQuery essential.
4+ years commercial software development experience, specifically frontend development.
Excellent UI experience – API, HTML, CSS etc…
Knowledge of server-side languages & frameworks an advantage – C#/.Net.
Exposure to ReactJS, AngularJS an advantage
Exposure to TDD, continuous integration an advantage.
The Rewards:
As a reward for your commitment to this role you will receive an excellent salary and a competitive benefits package.
Contact:
Please contact Kenny Vaughan at Software Placements on +353 (0)1 525 4648 or email your C.V in Word format through the link provided.
€50,000.00 - €60,000.00 per year
Benefits Package