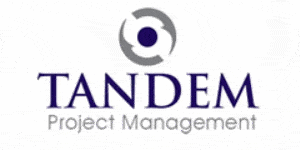 Utilities Engineer (SME) - Tandem Project Management
Carlow, Carlow
Summary:
Great opportunity to join a well established API manufacturing site for a Utilities Engineering subject matter expert! In your role as the Utilities Engineer, you will play an important role in the development of the drug product facility. The Engineer will take ownership for the support utilities and be responsible for the support utilities equipment. Provide leadership, cross functional support and technical expertise, maintenance and manage their operation through design, construction, validation, start-up and commercial manufacturing.
Responsibilities:
Collaborate across functions, supporting, coaching and facilitating project sub-teams. Together, this dynamic group will meet the required project schedule milestones, in accordance with the applicable standards for Quality and EHS compliance.
Act as SME in mechanical, electrical, refrigeration, temperature control, fluid and pneumatic utility systems.
Responsible for delivery of schedule milestones throughout the project duration.
Collaborate and work cross functionally to develop and deliver on all aspects of the project through URS, FAT, SAT, IC, OC, IQ, OQ, PPQ and commercialization to meet schedule milestones
Driving operational and technical excellence to deliver all components of a stable support utility equipment portfolio supporting PPQ, facility start-up and commercial supply, supported by a flexible, collaborative, multi-skilled teamwork environment.
Assist with design and operationalisation of a successful support utilities team that delivers right-first-time utilities to achieve production requirements.
Comply with the current Manufacturing Division, Quality and EHS Management System requirements, as relevant to the project and commercial operations.
Ensure that the support utilities team receive appropriate resources and programmes to develop technical and other skills, to complete their jobs whilst stimulating personal growth and development in line with role.
Develop and maintain training programmes.
Drive effective writing/revising/ rolling out of accurate operational procedures, training materials and maintenance procedures for various systems; ensure all work is subsequently carried out in line with same.
Some travel involved – up to 20%.
Qualifications & Experience:
Degree Qualified in Science, Engineering or other Technical subject.
5+ years of site operations project experience, from capital project to continuous support to manufacturing operations.
2+ years of experience as SME (subject matter expert) in support utility engineering lifecycle (design, through to sustaining operations; including ARM – asset reliability maintenance; chilled water, cooling towers, heating hot water, plant steam, process waste, instrument air, freezers, CTU (controlled temperature units), process and potable water, electrical power, non-GMP HVAC.
Experience in manufacturing utilizing support utilities such as chillers, CTUs and boilers.
Experience with facility commissioning and startup an advantage.
A strong career history in pharma (ideally working with support utilities) and familiarity with a highly regulated environment.
Knowledge of and experience in applying Six Sigma and Lean methodologies.