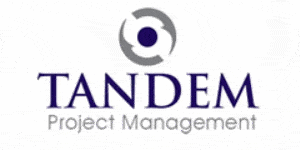 Utilities & Facilities Engineer - Tandem Project Management
Athlone, Westmeath
Summary:
Responsible for ensuring that all facility utility/infrastructure systems perform predictably and continue to operate as required in order to support the manufacturing process. Ensures that all utility systems, GMP and non-GMP, conform to relevant regulatory requirements as well as company specifications and requirements. The incumbent will also support Manufacturing in the implementation of process improvements and enhancements. This includes design, scope definition, change control and project management.
Responsibilities:
Responsible for projects, vendor inquires and troubleshooting of process and utilities systems and identify/implement continuous process improvement initiatives.
Participate on capital project teams through all phases of projects; these phases will include conceptual design, detailed design, equipment procurement, construction, installation, start up, commissioning, validation, and qualification.
Participate in efficiency and streamlining projects which contribute to site initiatives and contribute to increased safety, process improvement cost saving etc.
Responsible for initiation and completion of deviations, CAPAs, and change controls for process and utility systems
To take a leadership role in the introduction and development of facility strategies and management systems company-wide
Provide support to manufacturing and maintenance where required.
Performs investigations relating to equipment or process malfunctions.
Provide on-call support during project and shutdown activities, as required.
To be the immediate escalation point for all facilities & utilities personnel for resolving issues associated with the site.
Ensure completion of preventative maintenance and capital improvement activities in accordance with shut down plan.
Ensuring there are appropriate contracts and service level agreements in place with external parties ensuring efficient and effective systems, equipment and processes.
Subject Matter Expert for all Utilities systems and participate in Corporate and Regulatory Audits.
System Owner for Utilities and Facilities systems onsite
Ensure that new equipment is included in the plant maintenance and calibration program.
Plans and manages maintenance shutdown activities.
Oversees process and utility system upgrades.
Performs investigations relating to equipment malfunctions.
Other duties as required.
Qualifications & Experience:
B.Sc. in chemical or mechanical engineering plus 5-8 years relevant experience in a cGMP commercial manufacturing environment or M.Sc. in chemical or mechanical engineering plus 2-5 years relevant experience in a cGMP commercial manufacturing environment.
5-8 years relevant experience in a cGMP commercial manufacturing environment.
Experience in troubleshooting and providing technical support for cGMP manufacturing, equipment, utilities, and HVAC systems in a biological or aseptic processing environment.
Experience with sanitary design of piping and manufacturing equipment.
Ability to read and understand sophisticated architectural, equipment and system drawings.
Knowledge of GMP utility systems (i.e. CIP, SIP, WFI, clean steam, pharmaceutical gas systems).
Experience in working with equipment manufacturers and developing preventative maintenance procedures for cGMP manufacturing equipment.