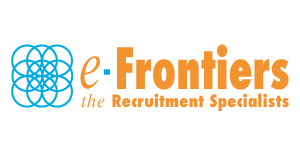 UX/UI Designer/Developer - E-Frontiers
Waterford, Waterford



UX/UI Designers/Developers

- Our client, a scaling software company, is looking for you to join their Waterford office. The client will be flexible with some remote work.

Our client will conduct interview process via Video Technology on account of Covid-19. Initially you will start remote with a view to getting you on-site once things are back to normal.



*We are only accepting candidates currently based in Ireland who are eligible to work in Ireland immediately*





The role:



Work closely with Business Analysts, Product Management, R&D agile teams, and other relevant stakeholders to ensure UI and UX is a key part of the product roadmap deliverables.
Own and drive UI and UX best practice in the product roadmap deliverables.
Help create and maintain UX/UI strategy
Experience in Front-end web design with a focus on user experience and usability
Developing documentation and style guides for Developers.
What you bring:
3+ years' experience as a UX/UI Designer/Developer with a web-based application
Strong portfolio
Highly proficient with HTML, CSS, JavaScript.
Expert Prototyping, Wireframe and Mock-up experience
Experience of CSS Framework such as Bootstrap.