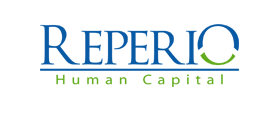 UX/UI and Web Designer - Reperio Human Capital Ltd
Dublin City Centre, Dublin

I am currently working with rapidly growing software company in Dublin City Centre to find a UX and Web Design candidate to join their creative team.

This is an outstanding opportunity to join an exciting company that values their employees and strives to create a positive work place culture.

We are looking to speak to candidates who would be interested in a role that entails the following:
* Web Design / Development, code, test, and maintain website content on all sites, microsites, and landing pages.
* Create wireframes, user flows, mockups, and prototypes to guide design and functionality.
* Work with internal stakeholders to gather requirements based on technical and UI / UX needs. Perform tests to ensure mobile and cross-browser compatibility.
* Site and Page optimizations Perform UI/UX testing and identify areas that need improvement. Look for and implement code-based optimizations to increase on page speed and ensure SEO best practices.
* Identify aesthetic UI changes for testing (A/B and/or multivariate) and work with testing tools to improve the site experience and increase conversion.
* Standardizing Styles Build and manage web style guides and assets (colours, buttons, headlines, etc.), using a Design Language System approach.
* Identify existing web component styles, merge duplicates, and streamline their future use.
* Other Design valid and responsive email templates.

To be considered for the position you must meet the following criteria:
* Strong design portfolio showcasing your previous work
* 5+ years of experience within UX and Web design role
* Proficiency in HTML, CSS and PHP
* Familiar with a range of different design tools
* Good understanding of SEO principles and how to adhere to them.
* Proficiency with at least one content management system and ability to modify / extend templates and site functionality

Not only does the role offer you the opportunity to join an exciting and rapidly growing company but you will also benefit from a generous salary package as well. If you are interested in the role then please contact Callum Oakley at Reperio Human Capital.

Reperio Human Capital acts as an Employment Agency and an Employment Business.

€45,000.00 - €60,000.00 per year