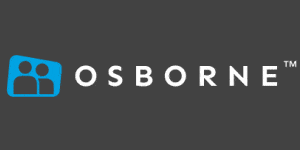 Validation & Quality Engineer - Osborne
Waterford, Waterford
Osborne Recruitment are delighted to be working with a fantastic client in Waterford working primarily in the medical device  and precision engineering sectors. Our client is going through a rapid growth phase at the moment and this represents an excellent opportunity to get involved with this company.


Role - Validation and Quality Engineer
Salary - DOE


This role is a vital role within our clients process as it's the key to ensuring that full compliance and quality standards are met in what is a highly regulated environment.


Primary Duties:
Ensuring full compliance with all applicable industry standards and ensuring the client is in a constant state of "audit ready"
Addressing quality related customer queries and be able to address these queries in a highly technical manner
Be an internal quality champion and drive a quality first mindset with production teams
Support the manufacturing team with issues regards compliance and quality
Follow through on all changes made to processes around quality and compliance and ensure new procedures are being followed.
Compile relevant documentation from suppliers, and other departments for inclusion in validation protocols/reports
Assist with the implementation of on site Health and Safety procedures .
Ad hoc duties as assigned by the Quality Manager
The ideal candidate will have:
A minimum Level 8 in a relevant field (mechanical engineering, manufacturing, production or similar)
Minimum 5 years experience of working in a quality role within a highly regulated GMP environment.
Excellent customer service skills with an ability to address complex customer queries in a timely and professional manner
A solid back ground in setting protocols and analysing SOPs within a regulated production environment
Knowledge of required ISO standards and experience of working in these parameters is essential
A good design background with the necessary mind set to be able to understand complex manufacturing
Excellent experience in working with various systems and parameters for effective and efficient production within a GMP environment.


If you are interested in the above, please send your CV for the attention of John Condon or call Osborne on 0872660184. "Please submit your updated CV in WORD Format".

If you are interested in finding out more about the above role and would like to be considered other suitable roles that we may have available for your skill set - please attach your CV via the link provided.

For more information on all of our current jobs visit www.osborne.ie