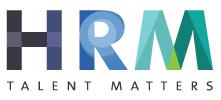 VAT Accountant - 12 Month Contract - HRM Recruit
Dublin City Centre, Dublin

Our client, one of the world's leading biopharmaceutical companies, is currently recruiting for a VAT Tax Accountant to support their growing business on a long-term contract basis. Through acquisitions and mergers, this company has expanded rapidly in their short history and now boast more than 30,000 employees, and offices in more than 40 countries.

The Role

This VAT Accountant (Tax) contract role, will be sitting in the Global head office in Dublin, reporting to the Accounting Manager and will play an integral role in providing value added financial services to support the company's growth and strategic objectives.

The role will be part of a dynamic group of highly skilled professionals having the responsibility of multiple VAT registrations within a very fast paced and challenging business environment. Beyond your operational responsibilities, you will need to demonstrate strong leadership to continuously enhance processes through innovation, as well as providing a high level of support to Business Partners.

The position is intended to be a long-term interim position and will have potential to develop into a longer-term opportunity within the business for the right individual.

Key responsibilities would include:

VAT Compliance

Collecting, reviewing and re-working ERP data to prepare VAT returns
Preparing, reviewing & submitting monthly, quarterly and annual VAT returns, EC Sales lists and Intrastat declarations
Interacting with internal & external business partners & VAT advisory colleagues to ensure VAT processes are timely and compliant with different local legislations
Supporting audits and inquiries by governmental authorities
Actively engaging in the harmonisation of processes and procedures within the Tax organisation
Supporting TBS teams in ad hoc questions to support timely and accurate VAT accounting
Supporting corporate projects in the area of VAT
VAT Accounting
Managing selected key close processes (preparing and documenting entries and related balance sheet accounts reconciliations)
Completing monthly flux analysis of VAT activity to support the controls structure
Responsible for compliance of SOX controls for the predefined areas
Liaising with external and internal auditors preparing and providing required documentation and explanations related to VAT accounting
Monitoring compliance with Corporate Accounting Instructions and applicable Financial Policies

The Person

In order to be considered for this daily rate VAT Accountant role, you will be a qualified accountant (ACA, ACCA or CIMA) or a senior part-qualified accountant with relevant exposure within a large multinational in a shared service environment.

Specific requirements for the successful candidate would include:

You will be qualified or senior part-qualified (ACA, ACCA, CIMA) and have 1-2 years of experience within a similar role in a multinational environment
Strong technical accounting knowledge of VAT preparation and SOX compliance
Ability to effectively partner cross functionally and manage multiple priorities in a goal-oriented, timeline-driven, and dynamic work environment, while ensuring quality and accuracy.
You will have strong SAP experience
Strong interpersonal skills, with the ability to interact professionally and effectively with peers, managers, and leaders within the company.
Must be a self-starter, able to work in a matrix environment, and effectively manage multiple projects simultaneously.
You will be available on short notice and prepared to commit to a long term contract role in a leading multinational.
The Benefits
Exciting long term daily rate contract role within a leading Multinational Headquartered in Ireland
Unparallel exposure in a leading business cross regionally
Considerable scope to add value and build on your portfolio in a market leader in a global role
To discover more about this opportunity, apply now or contact Paul Lanigan at HRM on +353 1 632 1826 for a confidential discussion.
Maternity/Paternity Paid Leave
Employee Events
Mobile Phone Discount
Gym Memberships
Paid Holidays
Free Food and Coffee
Transportation Allowance
Professional Development