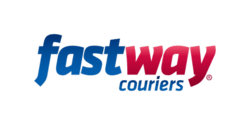 Warehouse Assitant - Fastway Couriers
Cork, Cork
The purpose of the role is to oversee and supervise the Drivers daily and work load to ensure that targets are met in a safe and productive manner that ensures full service delivery ensuring business. Plan and organise the teams to ensure that operational requirements and service levels are achieved.

A Forklift Licence is an essential for this role.
Responsibilities Include:
Organise the teams to ensure that operational requirements and service levels are achieved.
Ensure that drivers are fully trained and performing in line with their job specification, compliant with company health and safety policy, including (but not limited to) manual handling and fire evacuating procedures.
Take responsibility for shift Health and Safety issues in conjunction with company Health and Safety guidelines.
Manage use of temporary employees and drivers through close monitoring, briefing and motivation to ensure performance criteria is met.
Plan contingencies in order to minimise business risk and ensure that all requirements are continually met.
Develop and maintain effective local working relationships within the framework of the company's procedure agreements and associated policies.
Daily reporting requirements and scheduling as necessary.
Floor walking to ensure all best practice is being followed.
Essential Skills for the role:
Must have Computer skills and previous Reporting knowledge
Previous people-management experience with a particular emphasis on support, motivation and being the main conduit for issue resolution.
Problem solving and planning effective contingencies and solutions.
Self-motivated with the ability to work on your own initiative well organised to prioritise your workload.
Flexible, can do attitude approach to work.
Ability to communicate confidently at all levels.
Fork Lift Licence is Essential
Shifts: 12pm - 9PM.