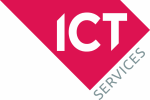 Windows 10 Migration Engineer - TOTAL ICT SERVICES LIMITED
Limerick, Limerick
ICT Services currently working on a large scale I.T rollout at a client site in the Limerick city area. We are currently looking for experienced Windows 10 engineers and floorwalkers to join our team. We currently have both short term and long term contracts available.

 

We are looking for a Windows 10 Migration Engineer to support a project of upgrading 2000+ devices from Windows 7 to Windows 10 operating system.

Responsibilities:

The successful candidate will have prior experience in upgrading Windows 7 to Windows 10 operating system, excellent people skills and strong problem-solving skills. The candidate will work exclusively on imaging machines, migrating user profile, installing customer requested applications and deploying the device as per the schedule.
Test and Deploy Windows 10 Image on supported laptop and desktop including setting up printers and other peripherals.
Keep track of all Windows 10 issues from patches, features, deployment, permissions on the Project site and ticketing system
Migrating User profiles from Windows 7 to Windows 10 operating system using MDT process
Install requested application/s on user machine
Collaborate with operations, PC Lab and Helpdesk resources to troubleshoot issues related to Windows 10 migration.
Work directly with customer pre- and post-deployment to resolve any issues pertaining to migration process
REQUIRED SKILLS:
Excellent customer support skills (In-person and on the phone), excellent soft skills.
Extensive experience with migrating users from Windows 7 to Windows 10
Working knowledge of active directory for Windows 10 group policy settings.
Familiarity with Desktop Image creation/deployment process.
Knowledge of Microsoft products such as O365, SharePoint, outlook and Skype for business.
Software and hardware troubleshooting skills to resolve issues arising due to Windows 10 Operating system
Understanding of encryption process using windows bitlocker
If you are interested please forward on your CV to resources@ictservices.ie or apply directly below