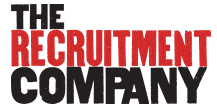 Wintel Architect - The Recruitment Company
Dublin, Dublin
3 year day rate contract!
Jan 2020 start date
2 x positions available: €550 - €600 per day
A very rare long term contract opportunity has arisen for 2 x experienced Wintel Architects to join a new team in a leading national government organization. A large infrastructure refresh is on the cards commencing in January, and a 3 year contract is on offer from the outset. 
Key deliverable's sought:
Liaise with the relevant ICT technical Resources/ stakeholders to define the technical requirements, collaborate with the relevant parties involved and design the supporting ICT framework environment, taking account of the inter-dependencies for the solution proposed across the whole infrastructure (Server, SAN and Networks)
Adhere to a given set of constraints specified at the outset of the design process.
Provide DevOps input to allow the Build Team to identify inter-dependencies and co-ordinate the optimised infrastructure architecture.
Act as a subject matter expert focused on designing applications within a service-orientated architecture and address technical concerns raised by other teams within ICT.
Support the Build Team with developing application architecture principles, creating models of data within the applications that enable the implementation of the intended business architecture, creating diagrams showing key application entities, and creating an inventory of the applications and associated APIs needed to implement the architecture vision.
Oversee programmes assigned by ICT Managers (e.g. code reviews) and provide guidance and mentoring to other Build Team members.
Ensure that the Build Team deploys key operating systems (Windows and Linux etc.) and databases (SQL, MySQL etc.) in line with best security practices (Zero Trust etc.)
Provide guidance to the Build Team on available technologies (such as Java/J2EE, SQL, SAP, Oracle and C#), performance and licensing.
Assess system requirements in order to setup and maintain computer networks, both internally and externally for organisations and end users.
Skills & Experience required:
Providing guidance and peer reviews on proposed designs for new application architecture solutions which required integration with existing solutions (for example by using RESTful APIs) and suggesting ways in which they could be improved.
Providing guidance and peer reviews on proposals for data modelling which incorporated application architecture principles, diagrams showing key application entities, and an inventory of the applications and associated APIs needed to implement the architecture vision.
Identifying and recommending technical solutions for specific business needs and then leading on the programme of works required to deliver same.
Providing internal design sessions and workshops, to include topics such as integration with existing infrastructure and architecture security.
Providing guidance on key industry technologies including but not limited to Microsoft, Linux, Virtualisation, Enterprise Mobility Management, SQL and MySQL etc.
Please click APPLY to be immediately considered and to find out more info on the role!